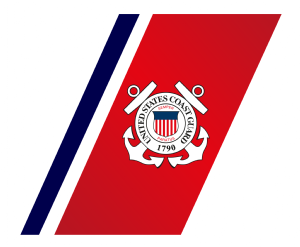 Brother's and Sister's,
Today we celebrate the birthday of the U.S. Coast Guard, a beacon of safety, security, and stewardship. Since its founding on August 4, 1790, the Coast Guard has played a pivotal role in shaping our nation's maritime history.
The original mission was to prevent smuggling, but over the years, the service's responsibilities have grown to include search and rescue, maritime law enforcement, environmental protection, and maintaining navigational aids.
The U.S. Coast Guard's commitment to the defense of our nation extends to numerous combat operations. Their brave service in conflicts such as World War I, World War II, the Korean War, the Vietnam War, and the Gulf War has solidified their reputation as protectors of freedom.
Many members of the Coast Guard have continued to serve their fellow veterans by joining the Veterans of Foreign Wars (VFW). The VFW recognizes the sacrifices and contributions of those who have served in combat, and Coast Guard veterans are a proud part of this tradition. The partnership between the Coast Guard and the VFW reflects a shared commitment to honor, duty, and community.
Throughout history, the Coast Guard has been involved in notable events such as the War of 1812, World War I, World War II, the Korean War, the Vietnam War, and the Gulf War. The service has saved thousands of lives and enforced maritime laws with unwavering dedication.
Famous individuals have also contributed to the Coast Guard's esteemed legacy. Arnold Palmer served as a Yeoman, and actor Buddy Ebsen served as a Lieutenant. Their unique talents and public recognition helped shed light on the important work of the Coast Guard.
Other notable events include the integration of the service by enlisting women during World War II, the use of icebreakers in the Arctic, and the ongoing commitment to environmental protection through oil spill response and clean-up efforts.
As we honor the U.S. Coast Guard today, let's reflect on its enduring mission, the brave men and women who have served, and the invaluable contributions they've made to our country. We salute our Coasties for their dedication and sacrifice, both past and present.
Happy Birthday to our Coasties!