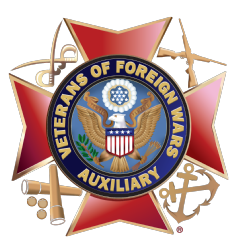 Celebrating the Legacy: Happy Birthday to the VFW Auxiliary!
A Milestone Worth Honoring
Today isn't just another day on the calendar; it marks an extraordinary milestone in the history of service to our nation's veterans. This date takes us back to 1914 when the Veterans of Foreign Wars of the United States Auxiliary (VFW Auxiliary) was founded. With an inspiring mission to serve veterans, military service personnel, and their families, this organization has grown exponentially both in scope and impact.
The Remarkable Journey of the VFW Auxiliary
Over a century ago, a handful of people came together with a vision: to honor the sacrifice and commitment of every man and woman who has served this country in uniform. This vision wasn't just a fleeting thought; it materialized into an organization that today boasts nearly 470,000 members across more than 3,500 Auxiliaries in the United States, and even includes three foreign-based Auxiliaries.
Their Unparalleled Impact
As part of our broader VFW community, the Auxiliary holds a special role. They've made it their mission to specifically support veterans and their families. They've not just talked the talk but have walked the walk — volunteering millions of hours and fundraising millions of dollars for charitable projects that benefit our heroes.
More Than Just Numbers
The contributions of the VFW Auxiliary go far beyond statistics. Their members serve as advocates who help influence legislation that affects veterans. They're also committed volunteers, contributing nearly one million hours in the VA medical system. Additionally, they engage with our nation's youth through patriotic programs and offer scholarships worth hundreds of thousands of dollars to support the educational aspirations of our future leaders.
A Message of Gratitude from VFW Post 8058
As the team at VFW Post 8058, we take immense pride in acknowledging the work and commitment of the VFW Auxiliary. Today, we extend our deepest gratitude and warmest wishes to each and every member of the Auxiliary. Their dedication and service contribute significantly to the welfare of our heroes and their families.
Here's to another year filled with community service, impactful projects, and most importantly, honoring those who've made the ultimate sacrifice for our freedom.
With the utmost appreciation,
The Team at VFW Post 8058 ✨